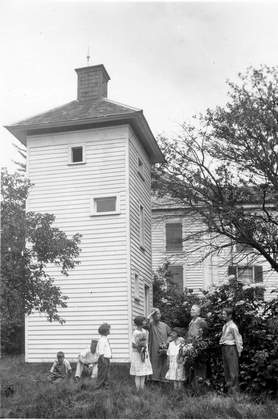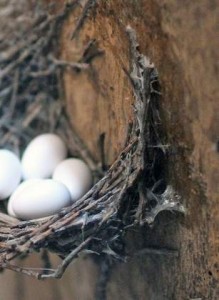 In Iowa, the restored 1915 wooden Althea Sherman swift tower has a late-season swift nest and a webcam!
There were still 5 eggs on August 3, and by August 6 there were 3 or possibly 4 hatchlings. As of 8-18-14, the 5 babies are probably between 13-15 days old, just in time for eyes to open and for first steps onto wall to begin. Both parents feed and brood the nestlings.
Linda & Robert Scarth have been blogging about the nest and have wonderful photos of the nestlings in the tower.